Hello!
about me
As a seasoned designer, collaboration is key when it comes to problem solving. I'm a pixel advocate and someone who is passionate about exploring ways to improve how we interact with our dynamic technology. I translate complex interaction challenges into simple and elegant visual interface solution.
I deliver clear and simple designs for mobile devices, desktop applications, eCommerce, web platforms and SaaS products, from small businesses to Fortune 500 companies.
I've worked in small development teams and large corporate projects. I share my knowledge and use my experience to solve challenges and to improve results.
I'm also comfortable collaborating with both creatives and engineers within an agile and scrum environment.
---
Swipe to view current & past companies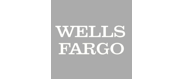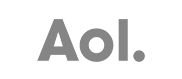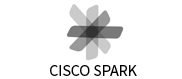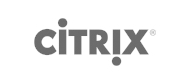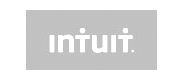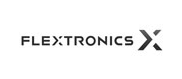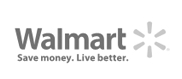 ---
---
---
design process & technical skills
Vision, Solution brainstorm, Scope estimation, Wireframes, Visual designs, Spec for development, Coding, Research and Feedback, Repeat.
---
work timeline
Senior Visual Designer
WellsFargo, San Francisco, CA

Collaborate with program, product, studio and project managers to gather creative requirements and integrate business objectives with customer needs. participate in all phases of the product development life cycle which includes identifying deliverables designs and UATs. I have experience working with user research which includes data informed decisions. Ensure that solutions follow internal standards as well as industry best practices. Identified areas of opportunity to advance visual design by working with studio lead and visual design managers.
Senior Principle Visual Designer
AOL, Palo Alto, CA

Developed designed concepts for our most challenging, complex, and innovative projects. Created experiences across all devices with intuitive, elegant, and beautiful interfaces that drive engagement and loyalty to the Alto brand. Created an acute sense of trendy vs. timely vs. timelessness applications, which consisted of mobile and desktop email clients.
Lead Visual Designer
Cisco Spark, San Francisco, CA

Translated complex interaction challenges into a simple and elegant visual interface solution. Ensured the visual quality of products based on the web, mobile, and desktop platforms. Led a team of co-located designers facilitating conceptual solutions and delivery of specifications. Worked in partnership with cross-functional team members, as well as mentor fellow visual designers.
Lead Visual Product Designer
Citrix Systems, Santa Clara, CA
Designed and increased the value of the user experience for Citrix products, while creating synergistic integration between designers and engineers. Worked closely with researchers, product managers, developers, and customer support team to focus on the customer experience. (Major projects include: Citrix XenMobile, XenDesktop Studio and Director, Cloud Service Provider Sales Toolkit, admin product work¬flow unification, and product re-branding).
Senior User Experience Designer
Walmart ecommerce, San Bruno, CA
Support and lead User Experience strategies and innovation. Demonstrated up-to-date expertise in user experience design and apply this to the development, execution, and improvement of action plans.
Senior User Experience Designer
Intuit, San Diego, CA
Conceptualized and solving communication problems by designing solutions to make the user interactions as appealing, engaging, effective and visually unified as possible. (This resulted in a positive emotional connection between the customer and Intuit.)
---
contact
Contact, I'm available for new opportunities.
---